Wine Bottle Shaped Corkscrew Opener In Gift Packaging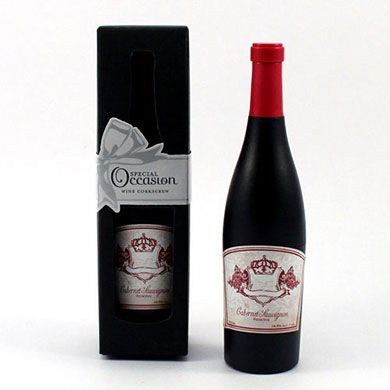 Wine Bottle Shaped Corkscrew Opener In Gift Packaging
Wine Bottle Shaped Corkscrew Opener In Gift Packaging
This corkscrew offers a much more unique design than its more ordinary cousins. Its classy wine bottle shape makes it ideal for guests to incorporate into their home décor - it certainly won't be hidden away in a utensil drawer!

This corkscrew comes with a generic label that can easily be peeled off and replaced with any of our personalized labels. See our "Paper Products" or "Wine Labels" to view the labels that can be personalized for these corkscrew wine openers.
• Personalized label sold separately.
• Includes gift packaging.
• Made of Poly Resin

Reviews