Service Custom Permanent Black Stainless Mugs or Other Products Laser Marking Service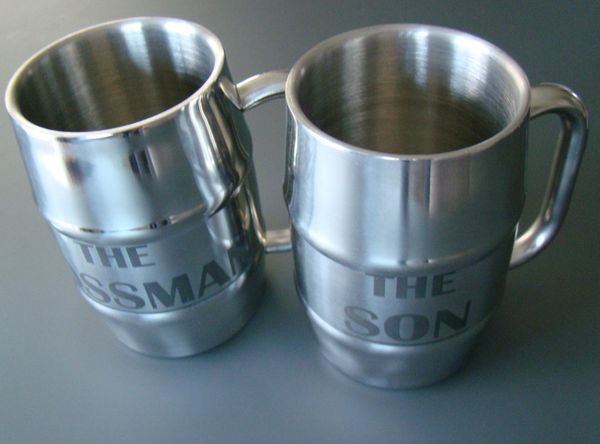 Service Custom Permanent Black Stainless Mugs or Other Products Laser Marking Service
Custom permanent (life time guarantee) black laser marking with text and images and/or your custom logo.
Just make an appointment for us to acquire your products and we will custom print on the desired locations, using your choice of font and a vector image that you would like added. You can provide us a vector image of your choice. This service is designed for items such as stainless steel mugs or other stainless steel items with a larger imprint area than our custom tool marking service.
For Custom Logo Imprinting:
If you choose to add your own custom design then we charge the $35.00 and then keep the artwork on file if you choose to add to any of your other tools after that.

Reviews