Natural Birch Wood Wine Charms Engraved Personalised Circle Charms Qty of 30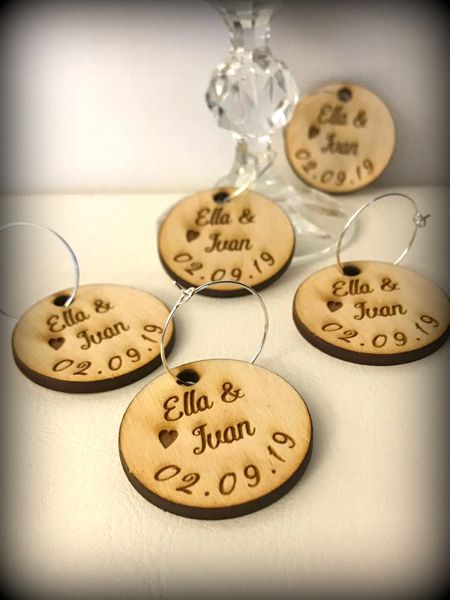 Natural Birch Wood Wine Charms Engraved Personalised Circle Charms Qty of 30
Set of 30, 60, 90, 120, 150, or 180.Birch wood engraved 1.5" (5mm thickness) wine charms, or table numbers, or anything you like! circles that are engraved with your own personal details and your choice of font style. 
Tie on with using your favorite rustic raffia ribbon, organza ribbon, etc. The ribbon does not come with the wine charms. We do sell the wine charm ring holders in our store, you can find them here!
Use for special occasion dinners, receptions, milestone birthdays, weddings, anniversary. Font displayed in the picture is Pamega Script.
You have the choice of ordering 30 wine charms, or more quantities available with discounts provided on the larger quantities. 

If you required individual name personalization, individual numbers, or each wine charm to be different we do a $1 extra for the time it takes to create each unique charm, please inquire if you wish to place an order with wine charms ordered with individual printing on each.  This is particularly useful if you would like to use your wedding charms as guest placement seating, having their individual names on each wine tag. 

Reviews