Made by with Love Custom Patterned Embossed Engraved Wooden Rolling Pin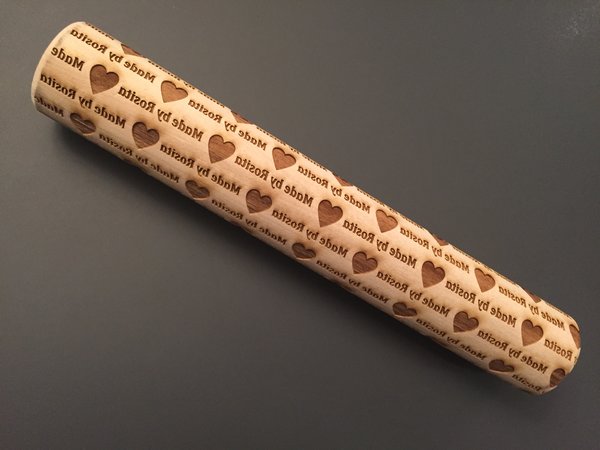 Made by with Love Custom Patterned Embossed Engraved Wooden Rolling Pin
Made by "your name" custom rolling pin with embedded hearts wrapped around the entire rolling pin. The ends of the rolling pin have cut out hearts so you can stamp your dough, cookies. Three neat features of this rolling pin, great for embossed dough and to add a little variety you have each end with a different heart stamp.
Wooden Birch Rolling Pin Features:
Size is 12"L x 2" diameter
Each end is also embossed to make a variety of patterned cookies!
Makes a great and unique gift
Wooden Rolling Pin Features:
Size is 12"L x 2" diameter
Each end is also embossed to make a variety of patterned cookies!
Makes a great and unique gift
Reviews