Leather Dog ID Tags for Pets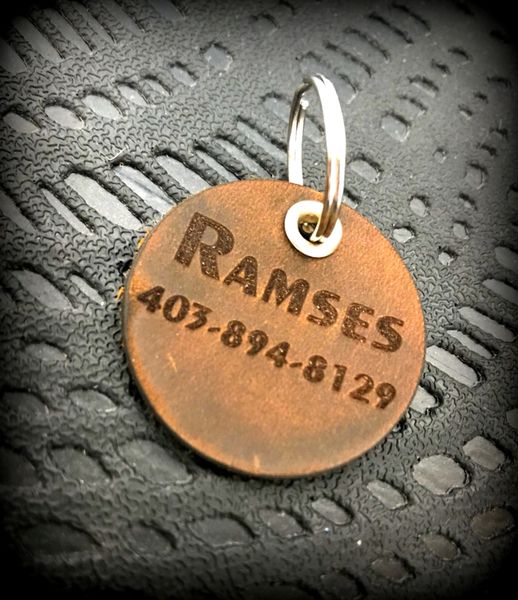 Leather Dog ID Tags for Pets
A perfect pet ID tag for both cats and dogs, do you want a silent tag with out the "jingle", this is perfect, a soft natural cow hide grain leather in your choice of four great colors, black, light brown, dark brown, and mahogany, .
Comes complete with a sturdy center grommet as well as a key chain split ring for easy attachment.
Choose your own size, small, medium, or large.
Choose your own font style for these pet ID tags!
Leather Dog ID Tags for Pets:

•Size of Dog Pet ID Tag: 1.5" Small, 2" Medium, 2.5" Large
•Choose your own font from our font selections
•Leather/Finish: Your choice of leather color: black, dark brown, light brown, mahogany

Reviews