Laser Engraved Personalized Printed Wooden Oval or Round Wood Beads 15mm - 20mm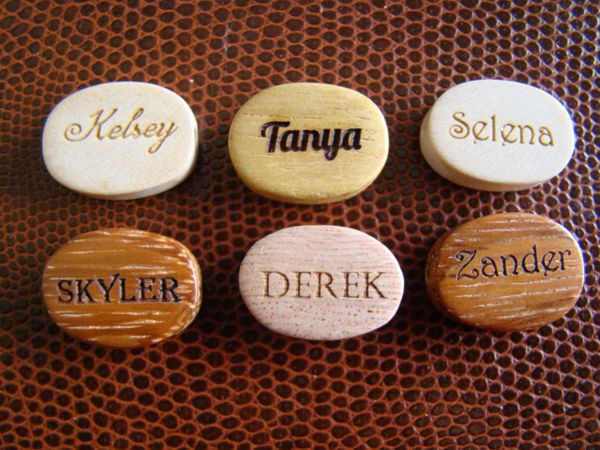 Laser Engraved Personalized Printed Wooden Oval or Round Wood Beads 15mm - 20mm
Custom laser engraved wooden natural beads in either a round shape and 15mm size, or an oval shape and 15mm x 20mm size. Beads are beautifully hand carved and high quality, treated with a wax finish.
Add Two Lines, with your own personal words, names, dates, etc.
Select your own type of font and many to pick from, don't see a font on the list that you would like, simply email us we have access to many unique fonts.
Kelsey beads is using Mystery font, Tanya is using Lobster font, Selena is using Harrrington font, Skyler is using Algerian Capitals, Derek is using Castellar Capitals, and Zander is using Harrington.
Types of Wood Use for Our Beads:
- White Wood Beads are made from Taiwanese Cheesewood Tree
- Natural Wood Beads are made from Jackfruit Tree
- Soft Tan and Dark Tan Wood Beads are made from the Mangrove Tree
Choose from different colors of wood, order extra larger quantities with discounts!
Reviews