Large Custom Engraved Message Wood Picture DIY Photo Frame Cut Out Unfinished - My Girls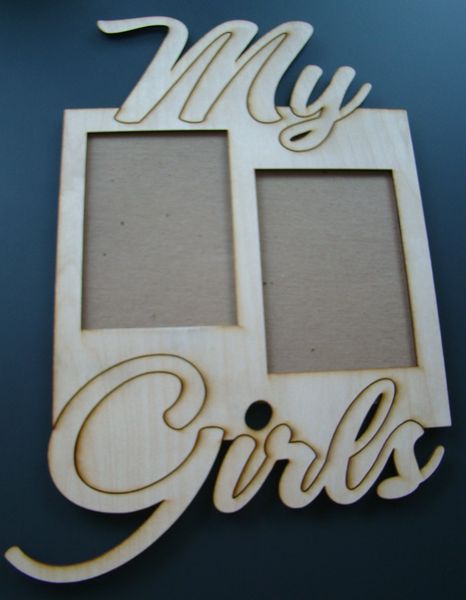 Large Custom Engraved Message Wood Picture DIY Photo Frame Cut Out Unfinished - My Girls
Large Custom Engraved Message Wood Picture DIY Photo Frame Cut Out Unfinished - with Top Silhouette Word: My Girls
Silhouette Word MY GIRLS displayed at the very top in a creative script style a 3mm thick light birch wood features three of your favorite photo's in two 5" x 7".
You may even choose to add individual names below each photo, we will leave room to engrave below each photo on the frame, using script font.
The picture frame will come complete with a cardboard matte, once you add your own pictures you can adhere the backing against the picture frame by suing picture sealing tape that is available at any hardware or craft store. You will also have to apply your own finishing treatment for wall hanging or table top presentation.
The frame is unfinished, untreated, natural light oak wood. The frame can be stained or painted, or you can leave this frame for a natural rustic theme look.
Unfinished Cut Out Photo Frame Features:
•
Photo Frame Size: 20" L x 12" W x 3mm H
Reviews