Custom Wooden Name Letters for Collector's Bottle Cap Wall Display Decor Sign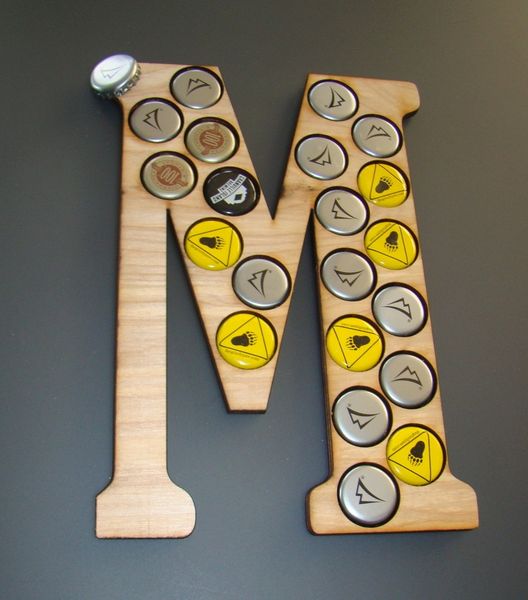 Custom Wooden Name Letters for Collector's Bottle Cap Wall Display Decor Sign
Large 10" custom birch wooden veneer laser cut out (light wood color) letters for home, office, signs and wall décor. These large letters are sold individually they are 6mm thick and you can choose the font of your choice. Great for collectors of bottle cap collectors to display their worldly travels and finds of unique bottle caps. The letters will be printed with a sequence of cut out bottle cap holes ready for your bottle caps to be added. Bold type fonts do work the best and we have provided the best selections possible for you. First, Select the quantity of letters you require. Second, please type in the name or word you would like to be cut out and printed. The Font shown is Bernhard MT Condensed. If you have another font that is not shown but would like to use, just email us. Note: we also sell the solid letters without bottle cap cut outs if you wish to only feature certain letter's with the bottle caps.
Large 10" Wooden Letter Bottle Cap Collector Display Sign Features:
Size of letters: 10" L and 6mm Thick (width will vary on letter type, 3" to 8")
Makes a great and unique gift for Father's Day, a friends bar, home decor, unique fun wording for catchy signage to your establishment.
Reviews