Custom Wooden Canada Maple Leaf Bottle Cap holder and Beer Cap Display Wall Decor Art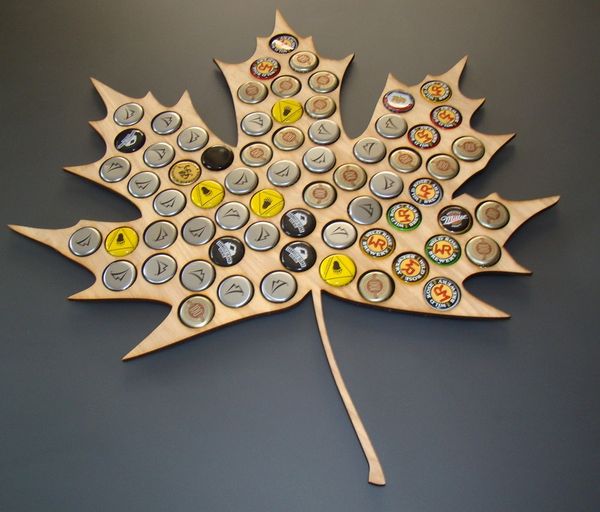 Custom Wooden Canada Maple Leaf Bottle Cap holder and Beer Cap Display Wall Decor Art
Precision laser cut out maple wood veneer beer bottle cap display holder sign and wall décor art. Collect your most famous bottle caps and display on this large 19" x 18.5" maple leaf cut out bottle cap holder. Thickness is 6mm.
Large 10" Wooden Letter Features:
Size of Maple Leaf Bottle Cap Holder is 19" W x 18.5L x 6mm (thickness).
Makes a great and unique gift for any beer enthusiast. Great unique wall décor in a bar.
Reviews