Custom Photograph on Wine Glass - Custom Photo on Glassware - Custom Photo on Glass - Personalized Custom Photo Glass - EACH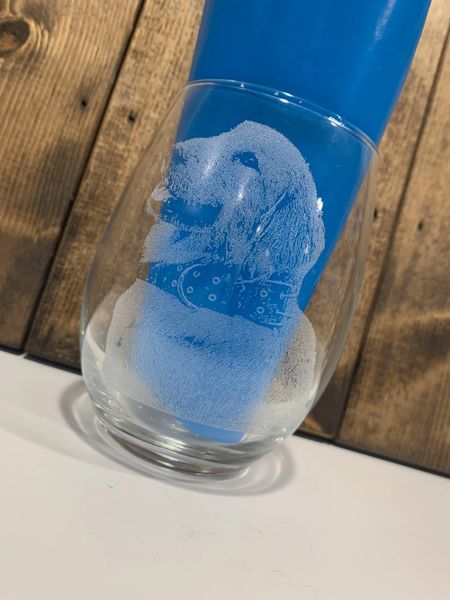 Custom Photograph on Wine Glass - Custom Photo on Glassware - Custom Photo on Glass - Personalized Custom Photo Glass - EACH
Using a high quality photography image (approx. 300 dpi or more)  please email us your photograph that you would like etched on the following glassware.  The custom photo will be a white colored etch embedded directly into the glass creating a permanent photo etching, all of our glassware is dishwasher safe. 
You may also add custom text if you wish, if you only want the image then please select NONE Image Only on the drop down menu displaying the font choices for the custom text. Please enter your custom text if you have choosen a font in the personalization section, if you only want the image then please leave that field blank. 
We have incorporated our design fee into the price to produce your photo onto your favorite style of glassware.  Generally we are going to crop your photo out of the background scenery, all you will have is the main person or animal or image.  Please do not adjust your photo in any way, we will take care of everything!  Just submit your photo by email to:  info@allcustomprintedproducts.com and we will do the rest.  We are creating a high resolution image onto your glass so please ensure that you are also sending us a good quality photo, please email your photo to us so we can review if there is a problem with resolution quality we will be in contact with you about it. 
Sold Individually - EACH - Pick your favorite style!  We have many to choose from!
We offer the following glassware for your custom photography image:
1 litre Wine Cafe 
10oz Coffee
12oz Cafe Latte Coffee Mug
17oz Long Stem Wine Glass
8oz Flute for Champagne
9oz Small Stemless
17oz Large Stemless (not shown but like the small stemless .. just larger)
25oz Beer Stein
12oz Liquor Whiskey
16oz Beer Can Glass
16oz Mason Mug
Reviews