Custom Personalized Wooden Holiday Elf Snowflake Ornament 4" x 4" Each (3 choices)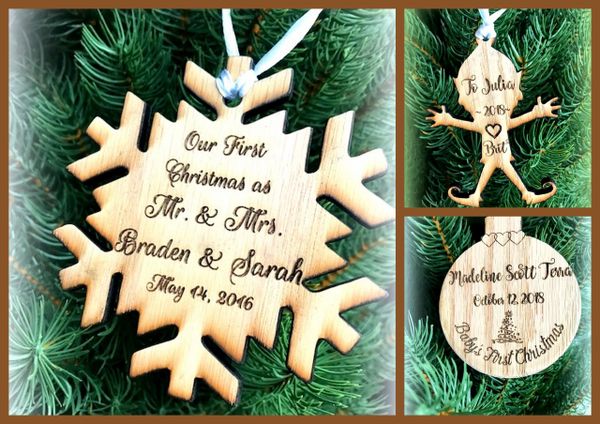 Custom Personalized Wooden Holiday Elf Snowflake Ornament 4" x 4" Each (3 choices)
Custom Personalized Wooden Holiday Elf Snowflake Ornament 4" x 4" Your Choice of Style

Custom laser engraved with your own personal details, and your own choice of either the Mr & Mrs Snowflake Ornament, or the Hugging Elf Ornament, or the Baby's First Christmas.
All of which you may add your own custom names, custom date and then select your own font choice for your custom wording. And you can add double sided engraving as well, engrave a personal message on the back side. 
Wood is Light Oak Veneer which is 5mm thick, ornaments measure 4" x 4"
Reviews