Custom Personalized Stainless Steel Water Bottle Vacuum Insulated Bottle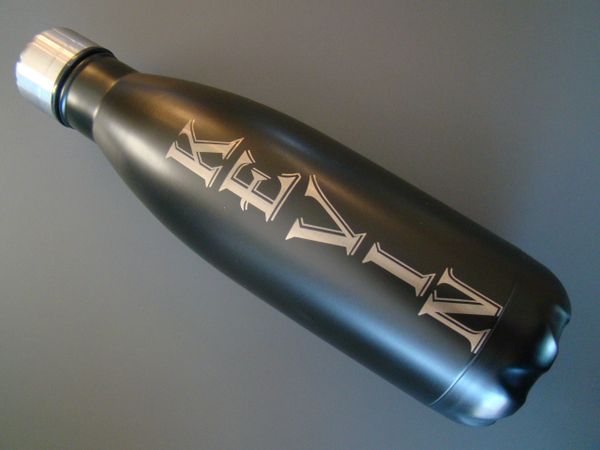 Custom Personalized Stainless Steel Water Bottle Vacuum Insulated Bottle
Original 500ml Coca Cola bottle shape stainless steel vacuum insulated water coffee bottle in a unique modern shape. We do have black in stock. Algerian Capitals is shown as the font on the black water bottle.
Other colors as shown above are special order (one week for us to order in, and you order will be process the following week and shipped out)
You can enter your personal message two lines available and select one of our vector art images to be applied to the coffee water bottle laser engraving for the price shown. You can also feel free to email us your own vector art, logo, etc. to be applied to the coffee dessert glass. Discount can be applied if you order seven or more; if you choose for us to apply your own logo, our set up fee of $35.00 will be applied we will keep you artwork on file for one year if you decide to order more we do not charge you the $35.00 set-up laser printer fee.

Coca Cola Style Stainless Steel Water 500ml Bottle Features:
Great for weddings, parties, birthdays, businesses as a promotional product
Special order colors of yellow, pink, dark blue, white, purple, green, light blue, orange, brown (copper look)
Size of water bottle is 26.5cm x 6.5cm and diameter is 3cm, 500ml capacity, FDA Approved, BPA Free, Eco-Friendly
Thermal Insulation Performance 6 - 12 hours
Choose your own font style
Create your own artwork glasses we charge a set-up fee of $35.00 extra, (one time fee as we will keep you artwork on file for one year if you decide to purchase additional later on)
Makes a great gift for anyone
Reviews