Custom Personalized Laser Engraved Designed Wooden Football Logo Crib Game Board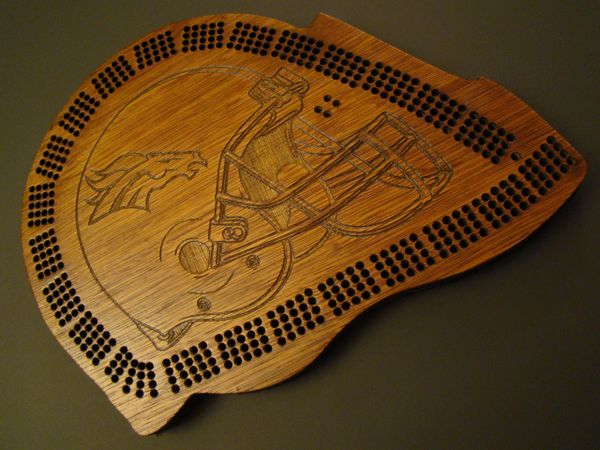 Custom Personalized Laser Engraved Designed Wooden Football Logo Crib Game Board
Do you love the game of Crib? Here is a custom laser designed logo wooden game board created by us. The game as shown measures 10" L x 8" W x 3/4" H. The Football Logo engraved crib board is made from a durable birch plywood. The Broncos football logo crib game has precision cut holes for crib pegs (crib pegs do not come with the game). The back of the game is complete with a black felt fabric to protect your furniture.

Want a special custom engraved message? We can engrave a small message on the crib board, for $10 extra.

Do you want your favorite football team logo? You can enter your favorite football team logo and we will print on the crib board, we do not charge extra for adding another logo of your choice unless you want something else specifically designed and we need to create the artwork.

Reviews