Custom Personalized Frosted Glass Wedding Tea Light Votive Holder Bulk Quantities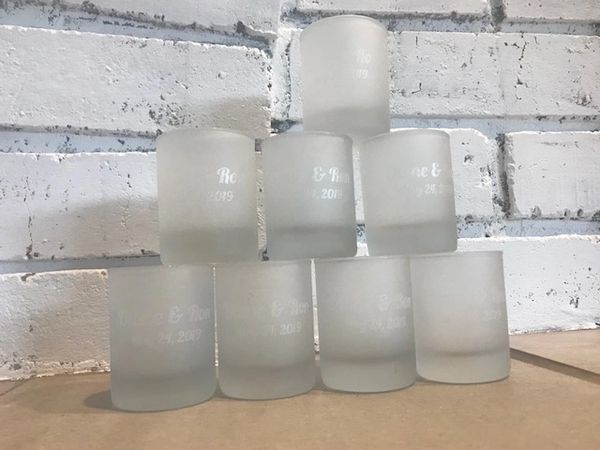 Custom Personalized Frosted Glass Wedding Tea Light Votive Holder Bulk Quantities
White frosted tealight holders 2" W x 2.5" H, Order in bulk starting at a quantity of 30 and more.  Add two lines of text, select your own font style from our list, the font shown is "lobster". You can add a battery operated tealights as well, you can click the link here to order them, the tealights come in pkgs of 6. 
For custom artwork, or custom logo set-up fee is $35.00 for us to create your own unique elements of personalization onto the tealights. Please inquire for larger discounts if ordering more than 36 tea light holders.
The tealight makes a delightful reception decoration.
Reviews