Custom Laser Engraved Designed Expansion Set Wooden Board Game for Catan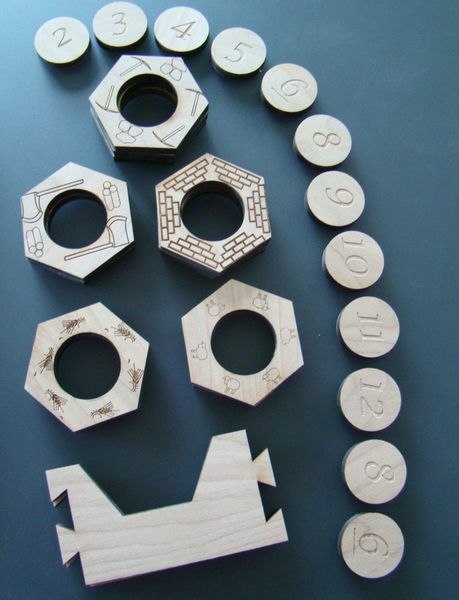 Custom Laser Engraved Designed Expansion Set Wooden Board Game for Catan
Do you love the game of Catan?  Here is a custom laser designed wooden expansion set only for the Catan game board created by us.  The expansion is for 2 extra players more players (6 in total with main game), has a nice design, the numbers fit nicely into the center of the hexes and won't fly around if you roll the dice on them.  The main game of Catan with one expansion measures 12" W x 17" L (but expansions can be limitless) (You still do need to purchase the original Catan game as the game cards and pieces are not sold with this game board):
- the border (2 pieces)
- numbers
- resource hexes

All cards, dice and game pieces are not included.  However, we do offer the main wooden Settlers of Catan Board Game as well.  We also sell the individual joining border pieces and additional resource hexes individual, we also have circles with the number one on them if you want to play the game using a 12 sided dice. Please do contact us and let us know what you need and we can create a custom order specifically for you.  Please email us orders@allcustomprintedproducts.com.
Reviews