Custom Engraved Wood Photo, Photo on Wood, 3D Engraving, Custom Laser Engraved Photo on Wood - Various Sizes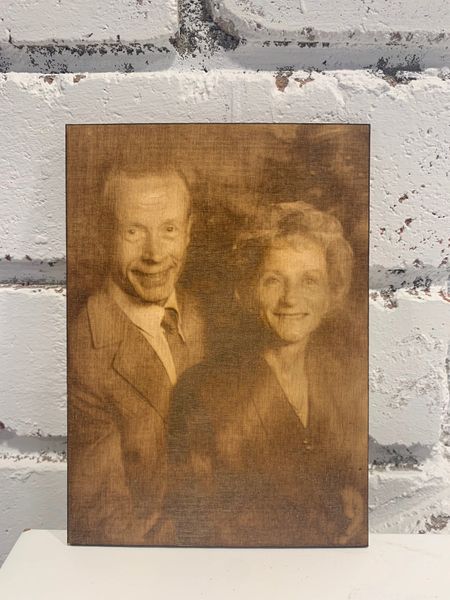 Custom Engraved Wood Photo, Photo on Wood, 3D Engraving, Custom Laser Engraved Photo on Wood - Various Sizes
Custom laser engraved photo created on solid birch wood, photo is printed from edge to edge so will not have a perimeter, the photo is ready to be framed and is sold unframed. Using a black and white photo we can create your favorite image to last a life time and transpired onto a wooden 1/4 inch light birch wood, created with high DPI.

You may also choose to add an engraved message on the back of the wood photo, please select under additional custom engraving and provide your custom wording message in the personlisation section as well as your font choice from the font list shown on the listing. The sample of font used in the images is "Rogue Script".

Select your desired size from the drop down menu and send us your high quality photo that you would like custom engraved. Please do not convert these images to black and white unless all you have is a black and white image. We will ensure your file is ready to be created onto the birch wood. Please email us your image to: info@allcustomprintedproducts.com. 

We can create a 4x6, 5x7, 8x10, and a 12x12.

For other custom sizing, please inquire, additional charges may apply.

Reviews