Custom Engraved Solid Walnut Wood Heart Shaped Small Ring Holder Box - Each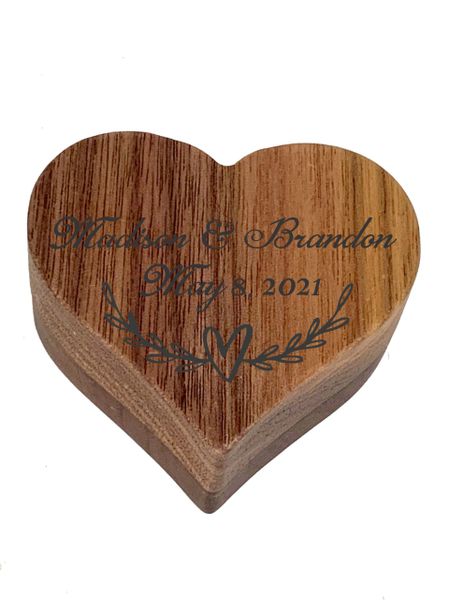 Custom Engraved Solid Walnut Wood Heart Shaped Small Ring Holder Box - Each
A solid walnut wood heart shaped customized ring holder box, and measures 55mm x 55mm x 24mm in size, or 5.5cm x 5.5cm x 2.5 cm. 
Custom laser engraved with your own personal details as shown with the design, names and wedding date in your choice of font. 
Please indicate the date in the exact format you would like it to display on the ring box. 
eg.
February 14, 2021, or 02.14.2021, or 02/14/2021
The font we have used is Mystery Script. 
We have used Mystery Script as the font choice shown in the images. 
Reviews