Custom Engraved Etched Printed Personalized Large Casserole Dish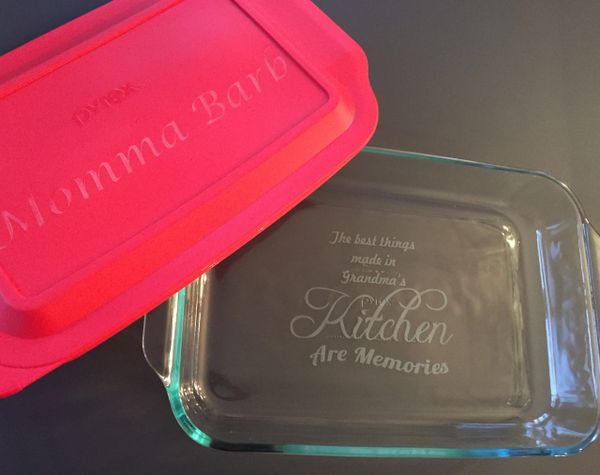 Custom Engraved Etched Printed Personalized Large Casserole Dish
Surprise your loved ones with a homemade casserole, great for a son or daughter off to college, they will have a surprise at the bottom of their casserole dish.  Mom's recipe for them to replicate while away from home.  A great heart felt home cooked meal given to them, and then even better a family favorite recipe that can never ever be lost and etched permanently onto the bottom of the casserole dish.  Copy grandma's recipe to the bottom of the dish for a keepsake that will endure forever. Or you can add what ever your heart desires to the bottom of this casserole dish, your own message, your own artwork and even images from our image gallery.
A clear 9"x13" inch rectangle Pyrex casserole dish that be custom printed with laser printed etching onto the bottom of the casserole dish.  The casserole dish comes with a red lid as shown in the picture, you can even choose to add custom print to the lid for an additional charge.  The lid can be printed with the same as the bottom etch or you can choose something entirely different. The image and font engraving will appear on the very bottom of the casserole dish bottom outside (not bottom inside) as to not interfere with any of the food contents added to the inside of the casserole dish.  Laser etching is a type of engraving directly on glass and does use any type of chemicals or ink enhancers.
As shown in the picture we added an entire recipe to the bottom of the casserole dish as well as image vector art, you can add anything you wish up to 450 characters. (Algerian Font is shown in the picture)
You can enter your personal message and select one of our vector art images to be applied to the casserole dish for the laser engraving.  
You can also feel free to email us your own vector art, logo, etc. to be applied to the pie plate.  Discount can be applied if you order seven or more; if you choose for us to apply your own logo or artwork, our set up fee of $35.00 will be applied we will keep you artwork on file for one year if you decide to order more we do not charge you the $35.00 set-up laser printer fee. 

Clear 9"x 13" inch Pyrex casserole dish features:
Unique gift for wedding, birthday, Christmas, anniversary, or any chef you know and adore!
Size of casserole dish is 9" x 13" / Pyrex
Add your own Image 
Choose your own Font Style
You can add your own logo or artwork (set-up charge for artwork will apply $35.00 extra, one time fee as we will keep you artwork on file for one year if you decide to purchase additional later on)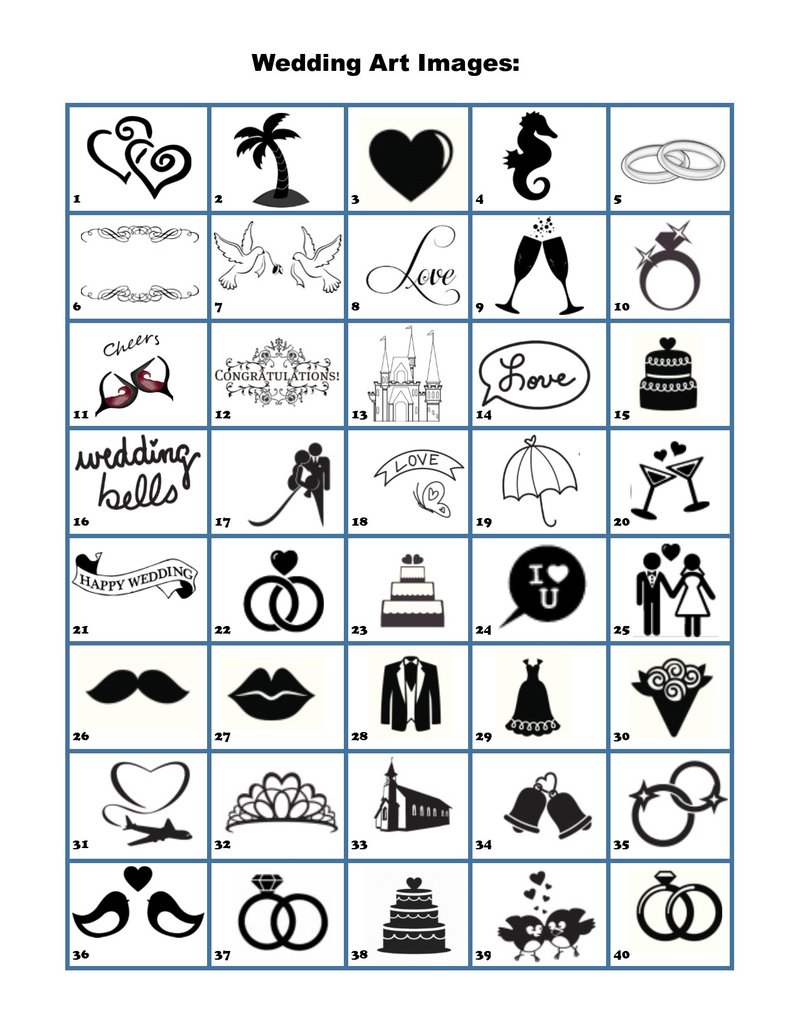 Reviews