Custom Engraved Black Matte Pocket Watch with Chain with Black Gift Box - Ready for Gift Giving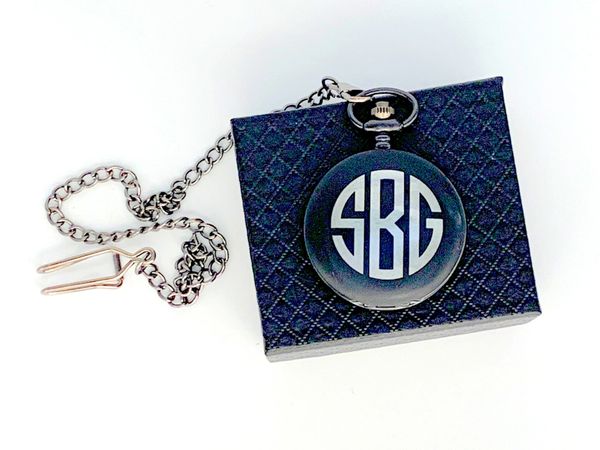 Custom Engraved Black Matte Pocket Watch with Chain with Black Gift Box - Ready for Gift Giving
Custom engraved matte black classic quartz pocket watch custom engraved with your own 3 letter monogram or your own custom details, approx. 3 lines of text per side of the watch.  Select one side for custom engraving or both sides, each side can contain different custom text.  Enter your monogram letters in order as shown, SBG, S for the first name letter, B for the last name letter, and G for the middle name letter. 
The pocket watch comes complete with a chain and is ready for gift giving with a black gift box. 
Size of the pocket watch:  
- Stainless Steel, Size of watch is 2" Diameter, and comes with a 14" pocket chain. 
- Dial is Analog
- Case material is acrylic
- Movement is Quartz
- Finish is Matte Black
Reviews