Here you will find our gallery of projects and top selling products that we have custom created, engraved, etched, laser marked, 3D engravings and more!, many will contain a link that can be purchased from our web store.  If you have unique ideas of a custom printed project request, please do contact us and we would be happy to talk with you in regards to your ideas and provide you a quote based upon your request.
We will be updating this page on regular basis so please check back often.
Our products are custom printable, this includes photographs, vector art logo's and images that can be added to many of our products.  You can either submit to us your own photograph, logo or image that you would like added to the item of your choice, as long as the image is in a vector format (will not allow distortion if image is made bigger or smaller).  We do have available some random clip art images that you can also select to personalize your item along with your choice of font selection and clip art selection.  Please see a link here to view the vector art images and we also have special wedding art specific images to choose from too. 
---
Custom Printed Wine Bottles Clear Crisp White Etch Engraving: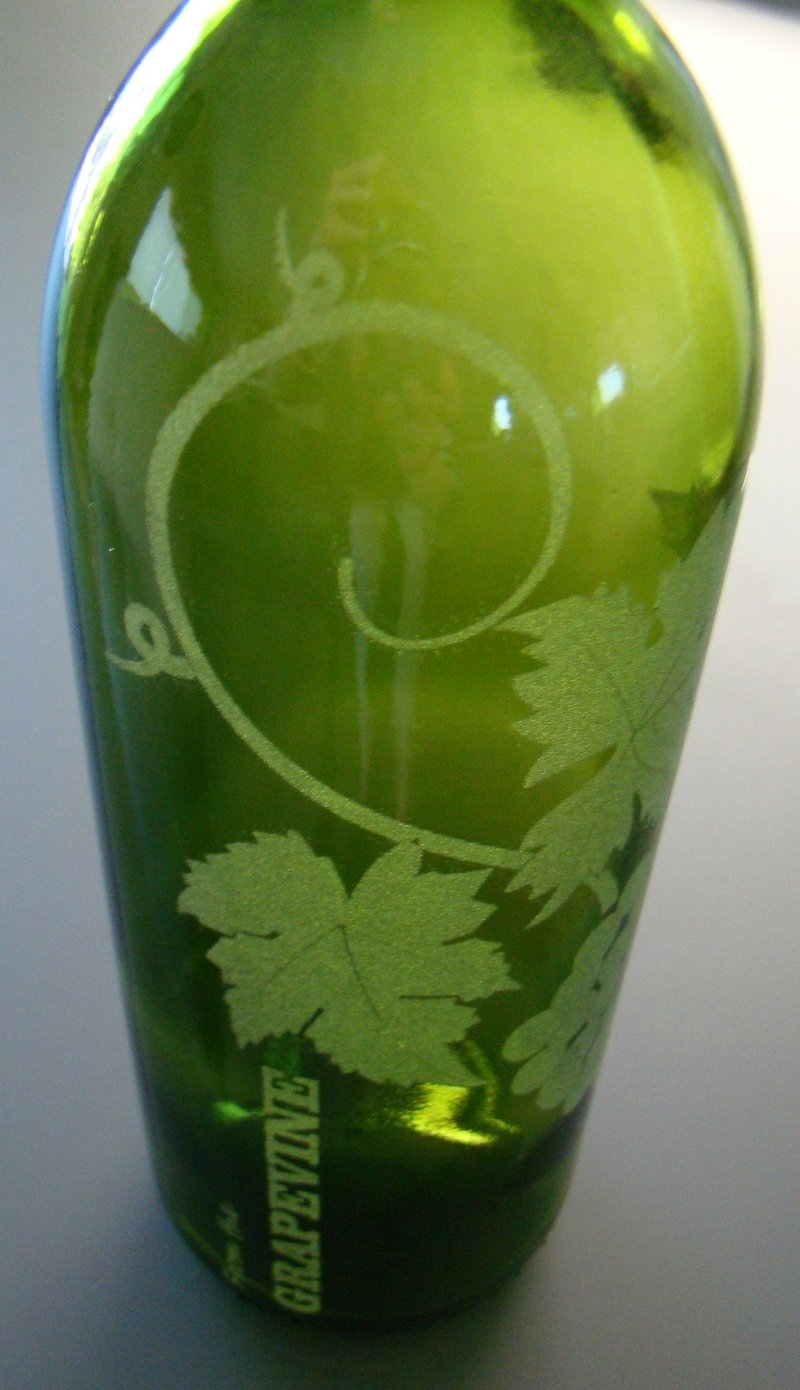 Custom Printed and Designed Patterned Puzzle Box - Add Personalization, Add an Image, and even can add your own logo - Can be ordered from our on-line store using this link!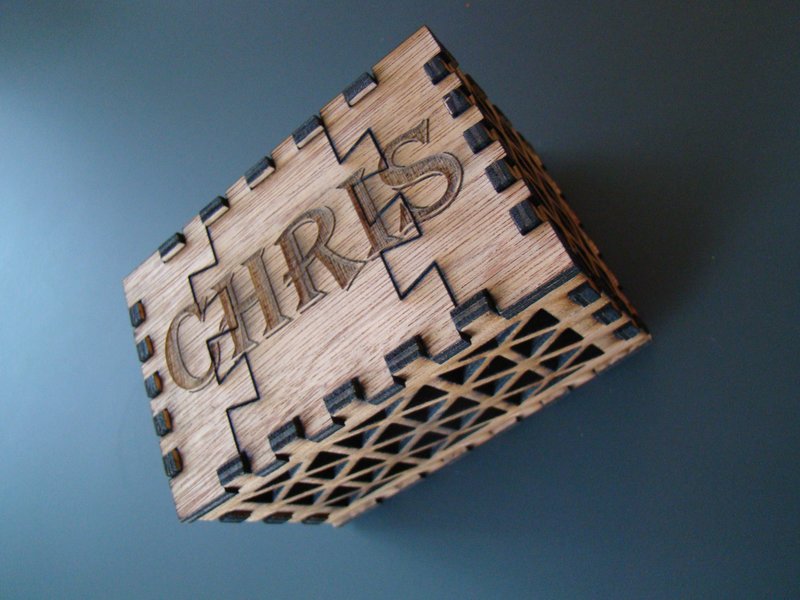 A very unique puzzle box that was created by us using acrylic, the keepsake puzzle box can be Personalized and your own cut out art pattern that can be selected, as shown is the ellipses, but you can order, diamonds, hexagons, circles and many more! You can order the box as a puzzle it will arrive in 6 individual pieces and the box will stay together when put together just as a puzzle does, or you can order the box from us as put together and we will glue and secure the box so that only the lid will come off the box.  You can also order the box without any pattern, just a crystal clear glass like box that can be personalized with a vector art image and your choice of font selection.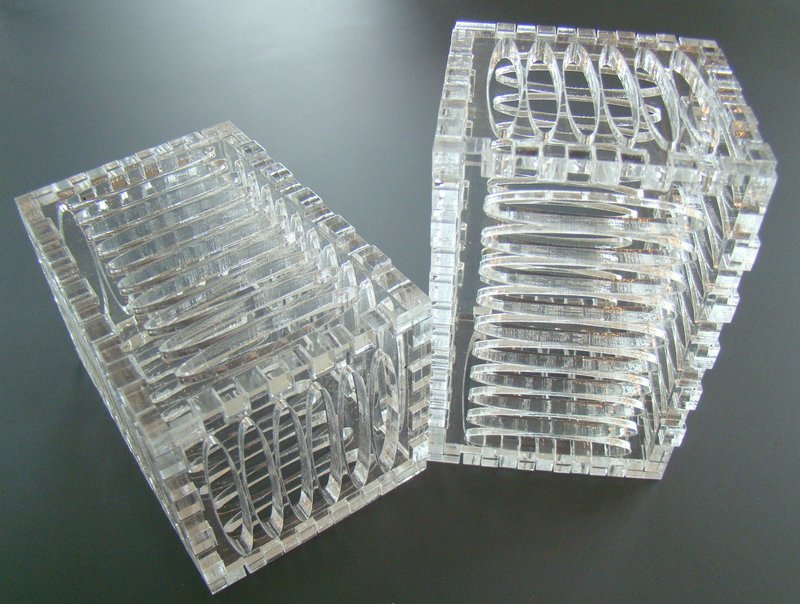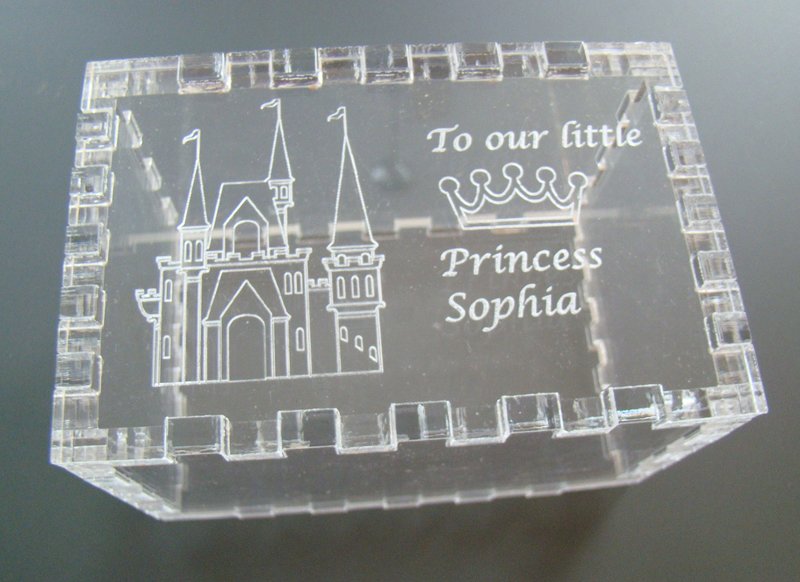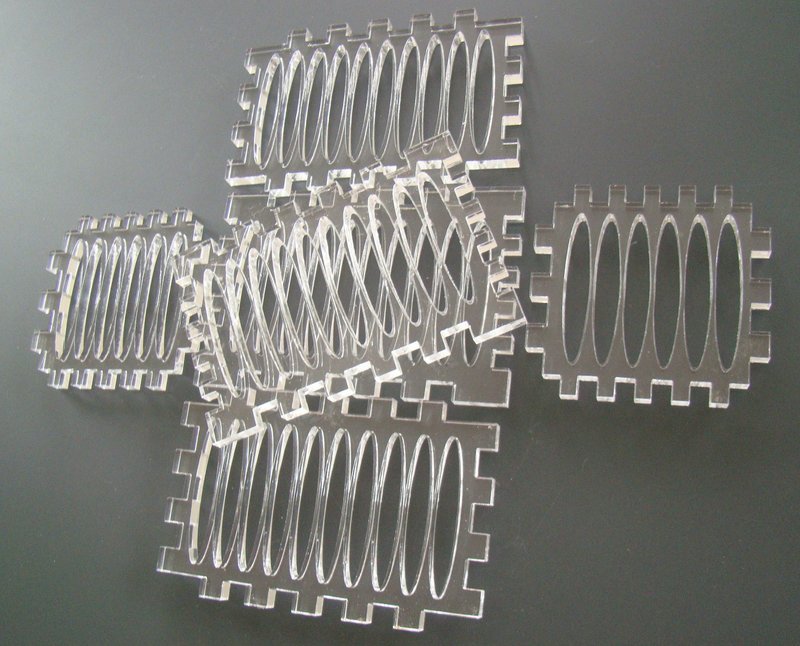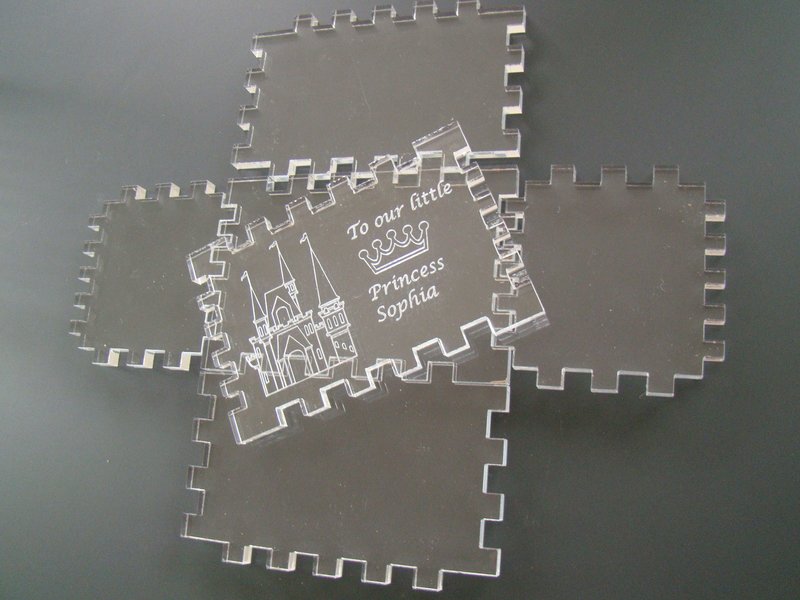 Cobalt blue ice wine bottle that can be custom engraved and perfect for any wine making enthusiast, select your own recipe, personal message, logo, etc.  We can custom print one or as many as you like, we offer discount pricing.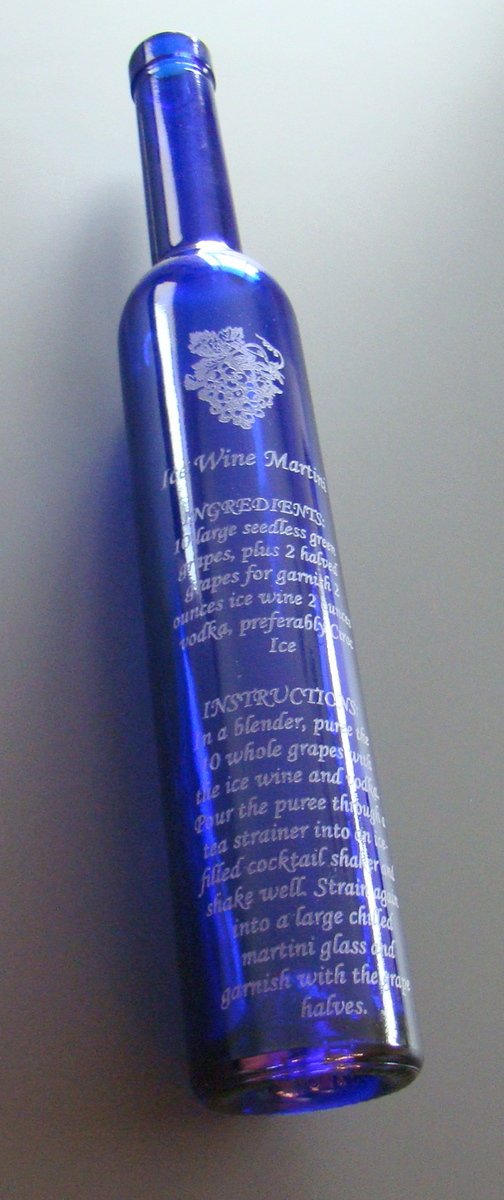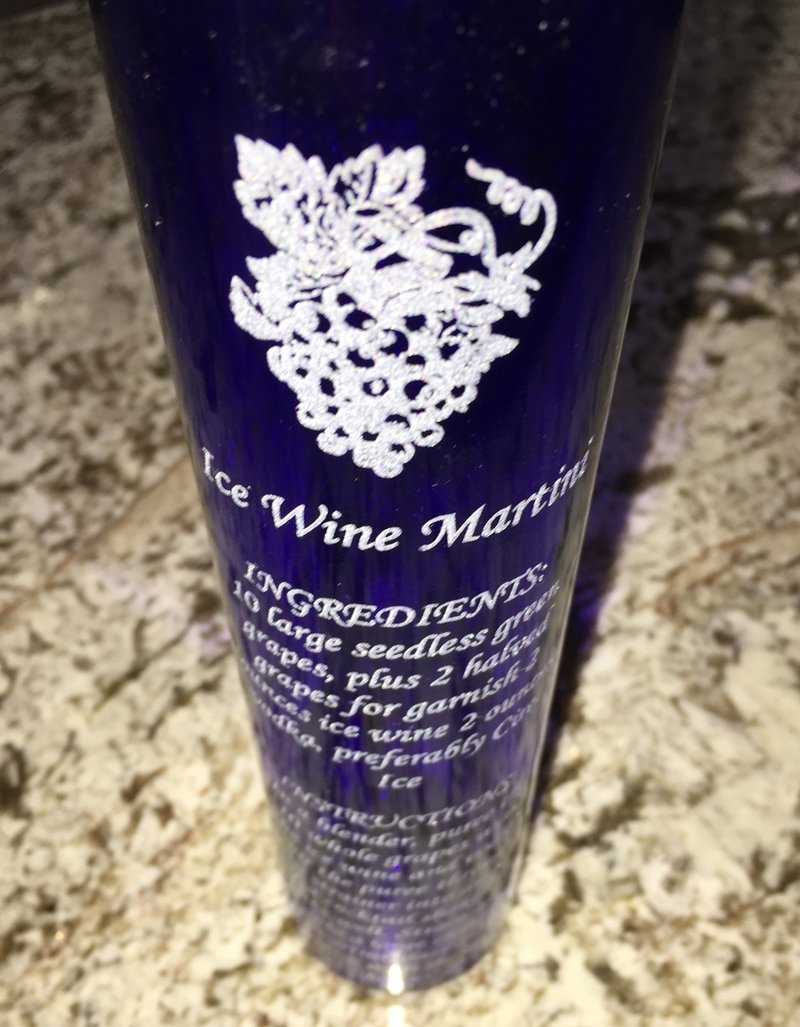 Custom Pie Plates Engraved, you can add a recipe, add a personal message, logo
and image, we also will be offering the casserole dishes in every size too, these are laser imprinted on the
very bottom of the pie plate or casserole dish and not directly inside as it may make it harder to clean, the laser printer does not use chemicals, or inks when etching on glass. We can custom print any of the pyrex lids that come with the small lunch dishes, orthe various sized pyrex casserole dishes.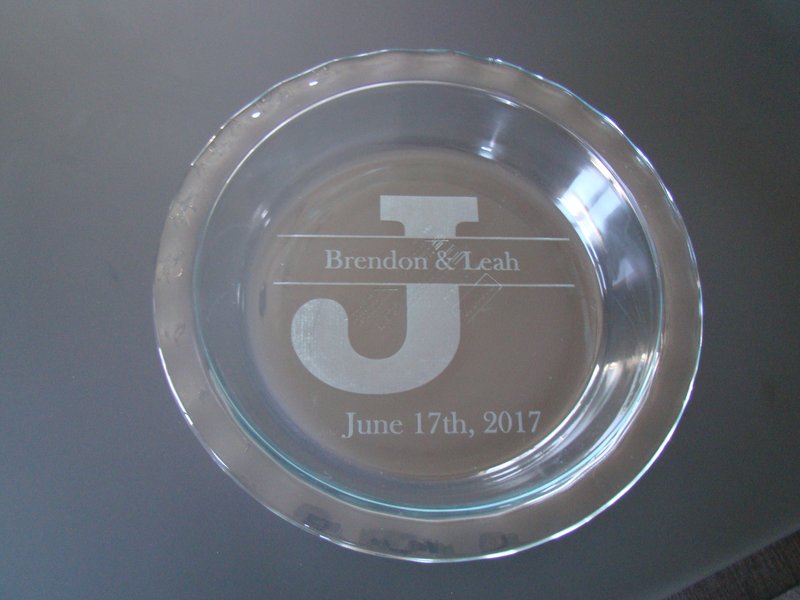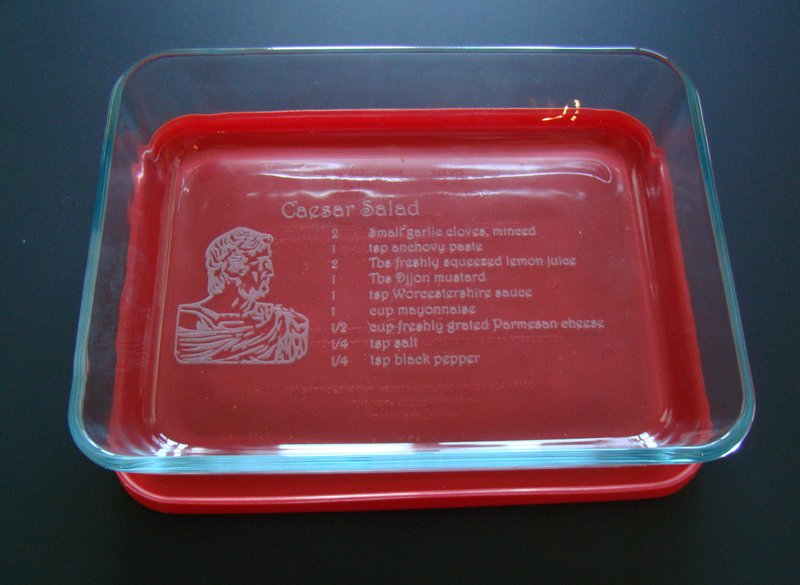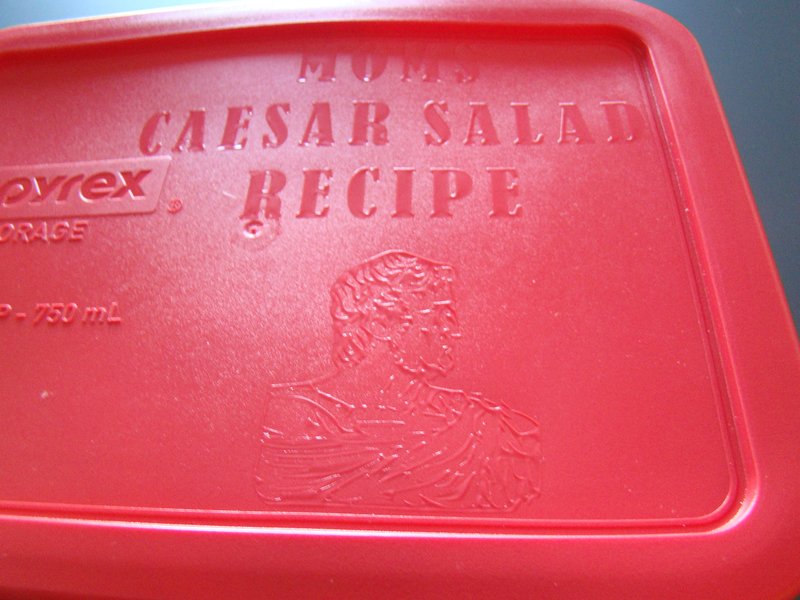 Custom printed acrylic dog tags with image and information, light weight, modern, unique and 5mm thick so extremely durable we offer a lifetime guarantee on our pet ID tags!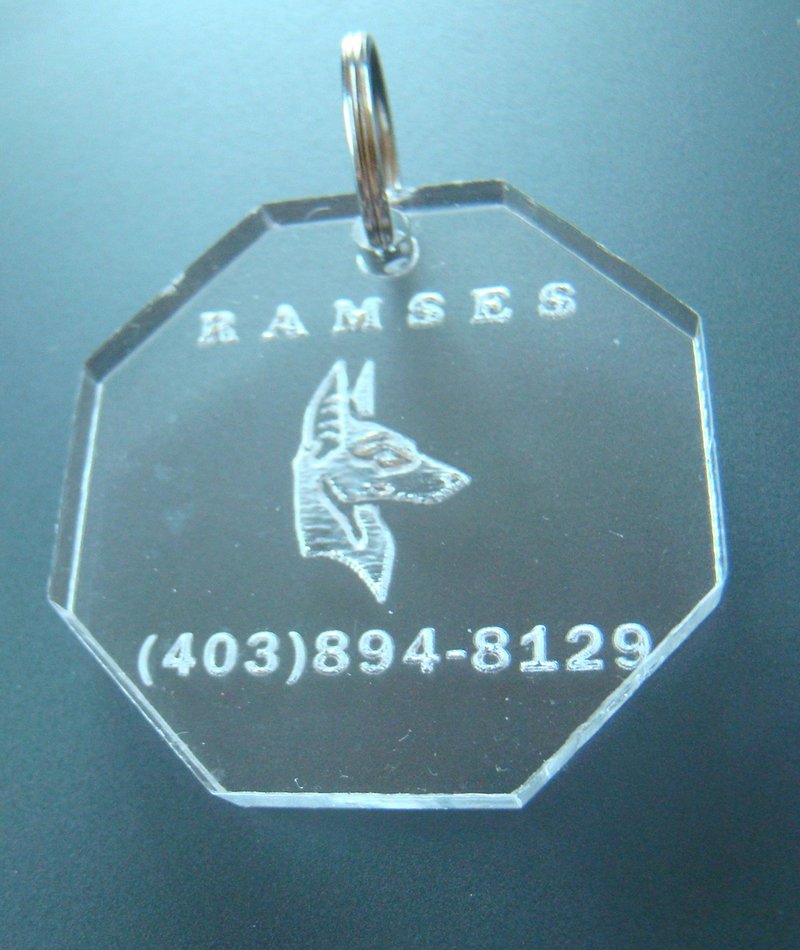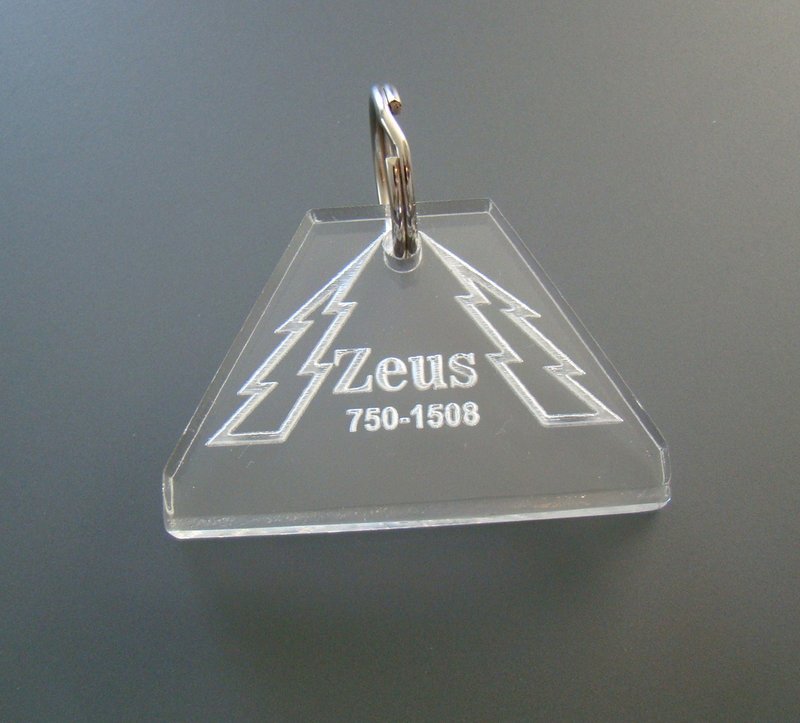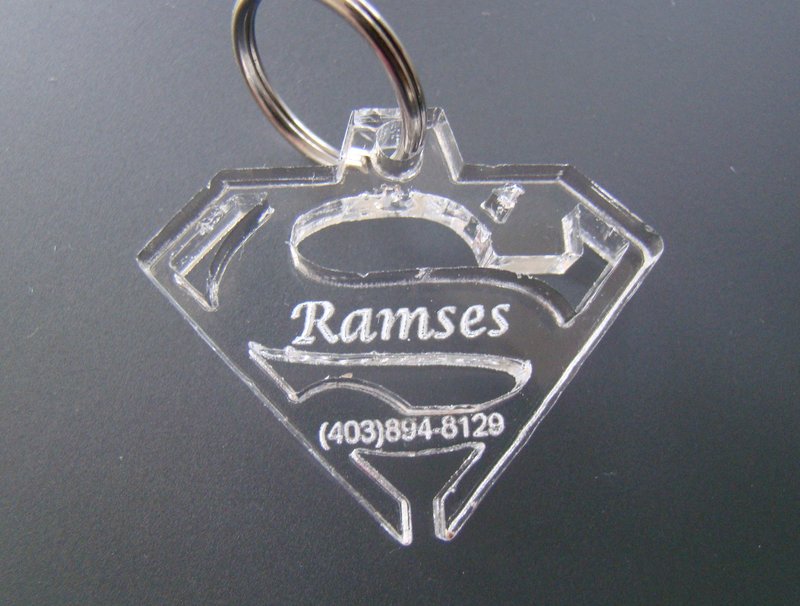 We offer custom tool engraving, give us a call we will pick up your tools and custom engrave, font/text and/or images, logo's with black imprints (scratch resistant and permanent) full life-time warranty, please visit our fee schedule for more information on this.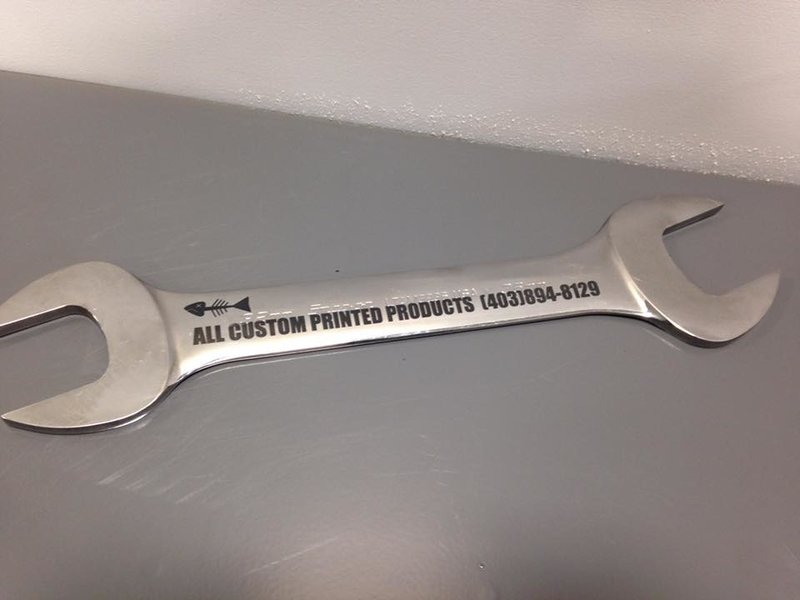 Weddings, Anniversaries, Businesses and Wine Making Enthusiasts we have something unique for you!  Create your own pieces of glass art, custom wine bottles and wine glasses tailored to your own artwork and logo's, you can also inquire about providing your own wine bottles, your own wine glasses and save tremendously on our custom printing services.  Our custom wine bottle etching is your permanent solution to customizing your bottles with works of art.  You can forget about re-labelling all of your wine bottles with stickers, labels, as our laser etching is permanent (ink and chemical free) it lasts forever.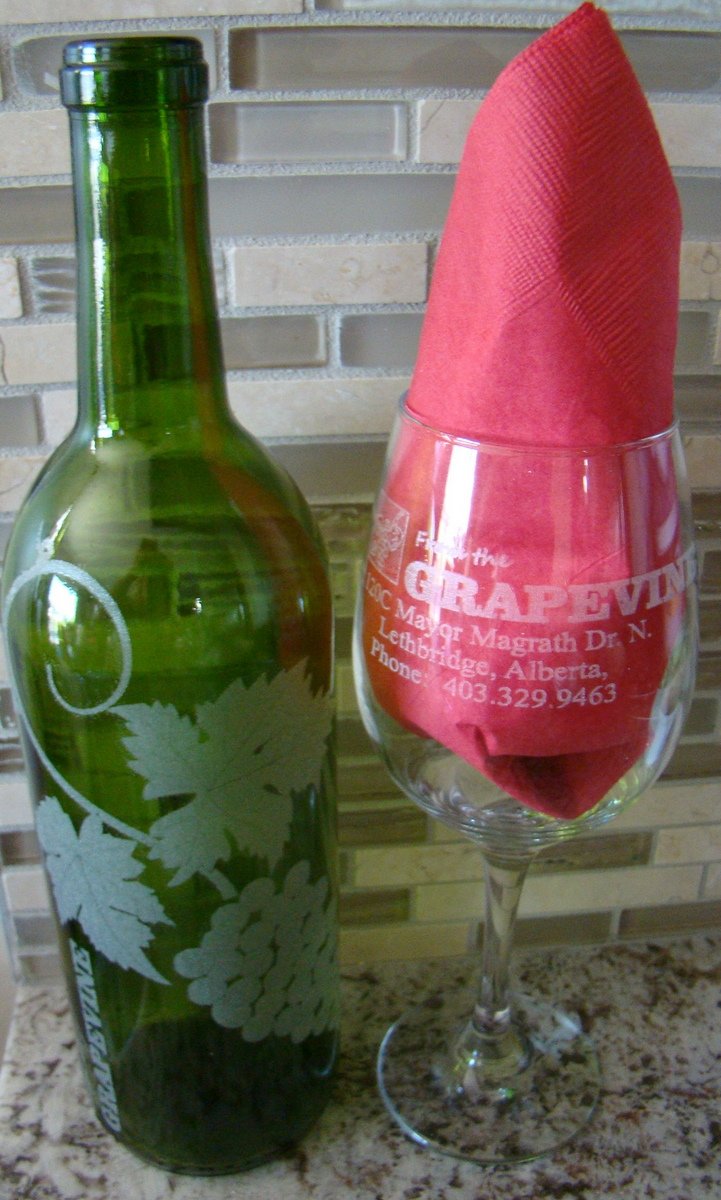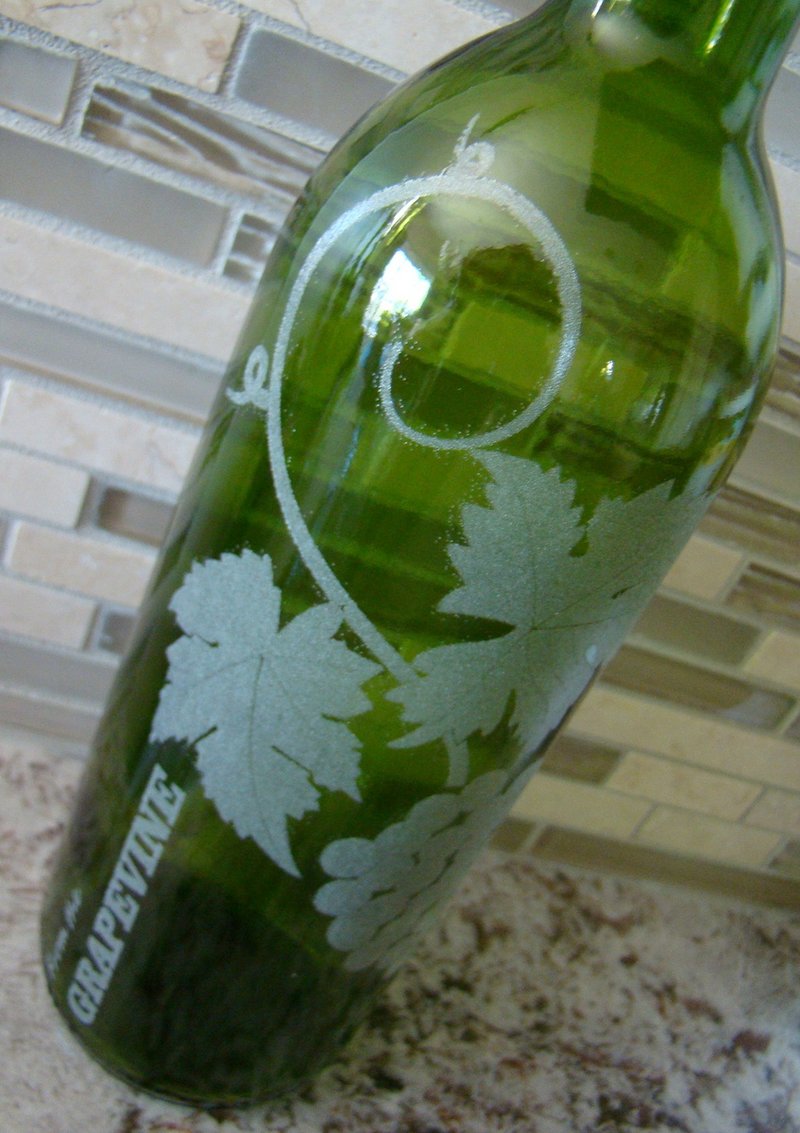 Games?  Everyone loves a good game every now and then, not computer games, but old fashion game boards.  We can laser create any type of wooden engraved board game.  Please feel free to contact us if you interested in having your favorite board game designed onto wood, or acrylic.
Setters of Catan Laser Engraved Wooden Game Board with Acrylic Colored Game Players: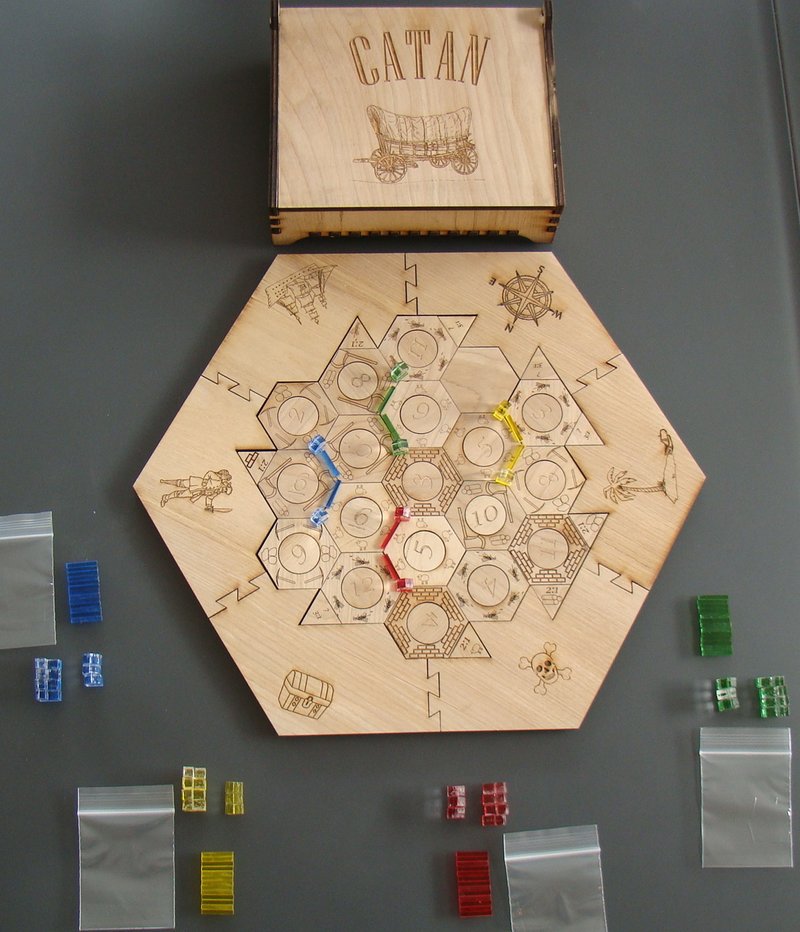 Trouble or Aggravation, or your Favorite Card Game Board: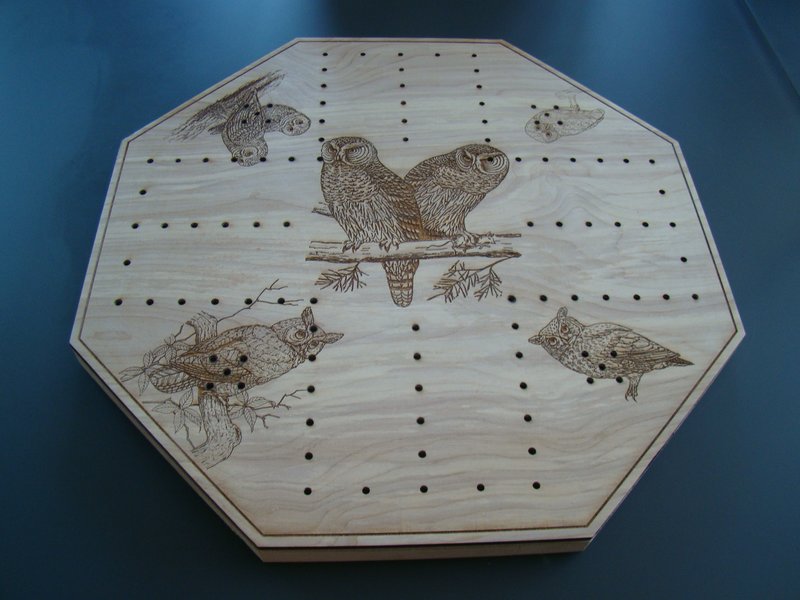 Pizza Slice Puzzle and you can even engrave the top of the box: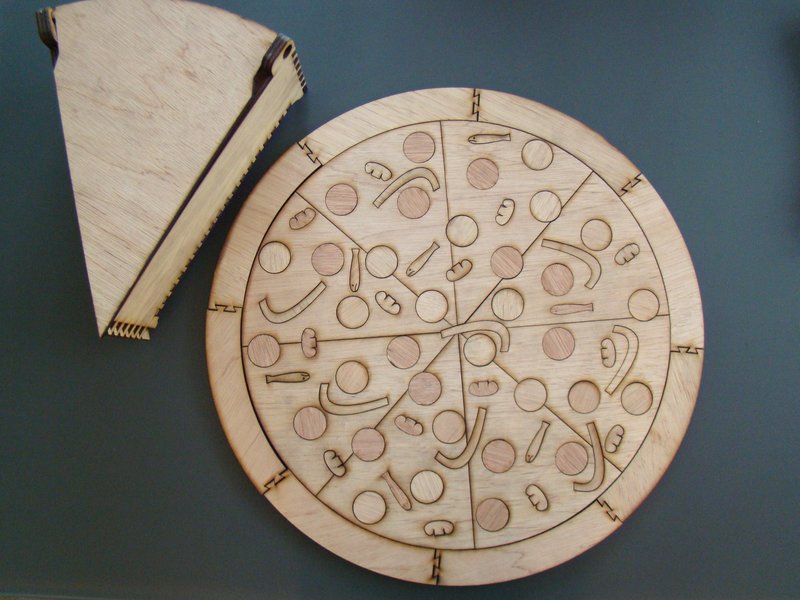 And our Crib Snake, request your own custom laser engraved crib board made into something unique: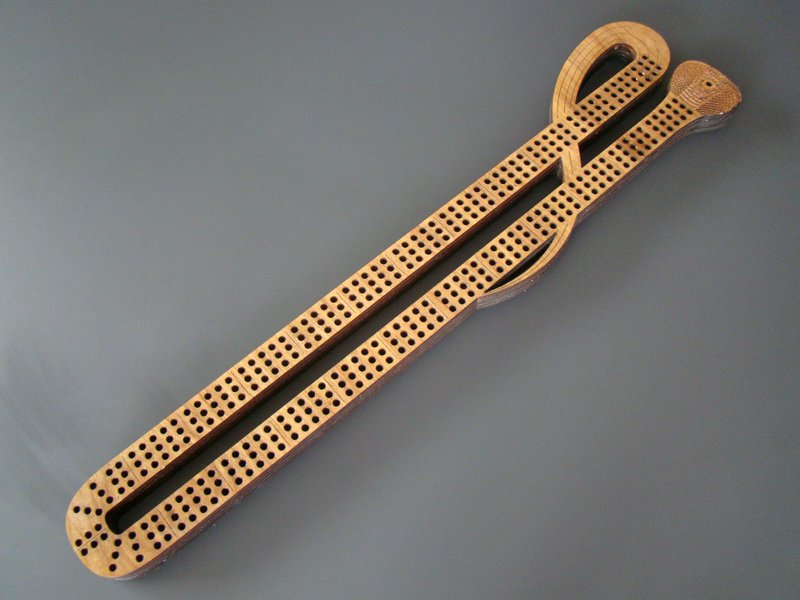 Wedding wine charms are a great idea for a wedding favour, many times the wine charm can work well to accommodate guest seating as well as the wedding favour.  We print many wine charms with unique individual guest names, we do charge extra for the individual printing as opposed to a set of 30, 60 or 90, or 120 qty.  But then your guest wedding favour is also your guest seating.  We print all sizes of wedding wine charms, and we will even welcome custom request to build you anything you like. We can cut out any shape you desire as your wine charm.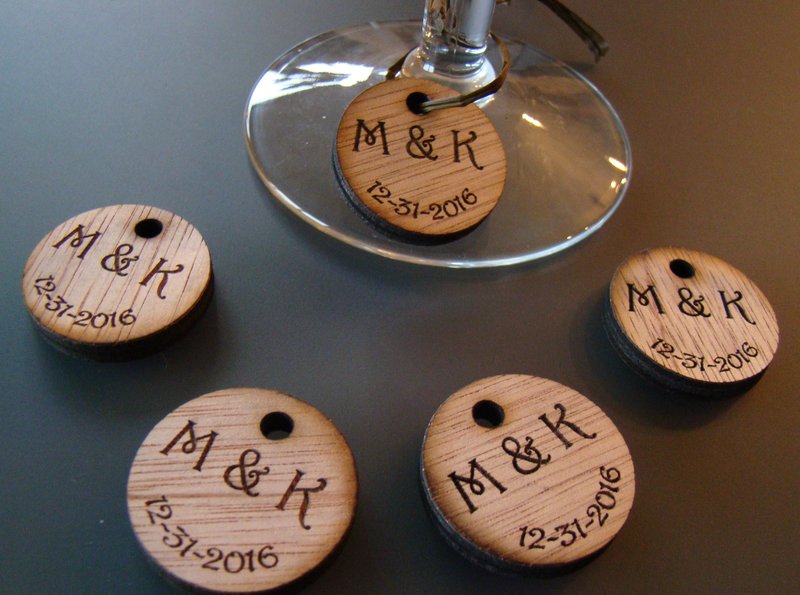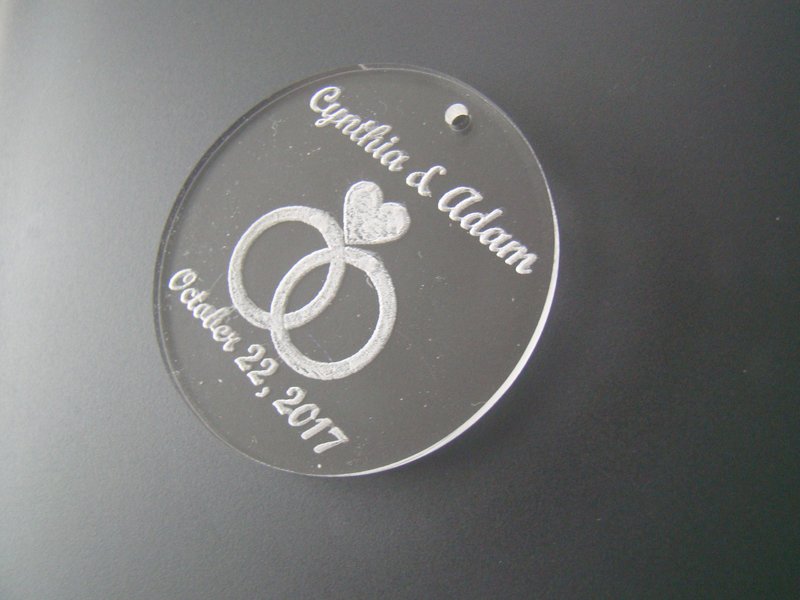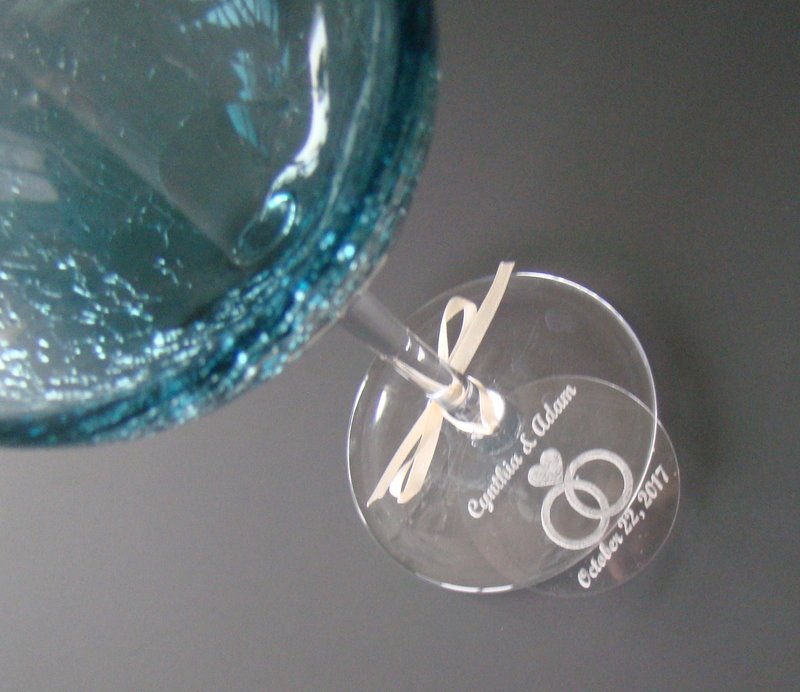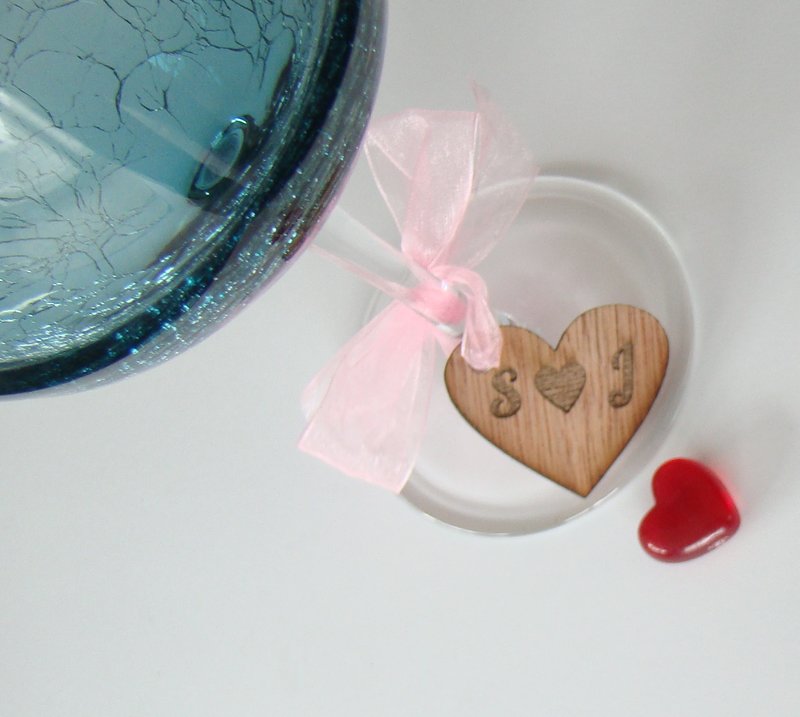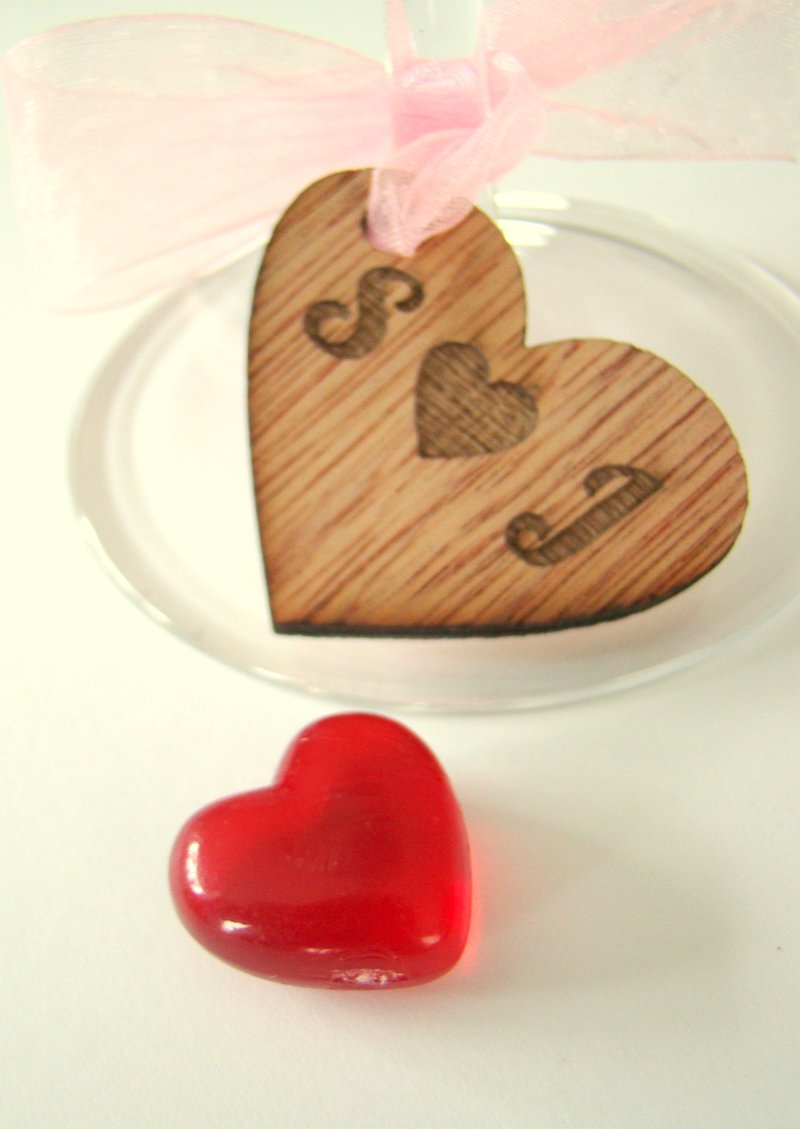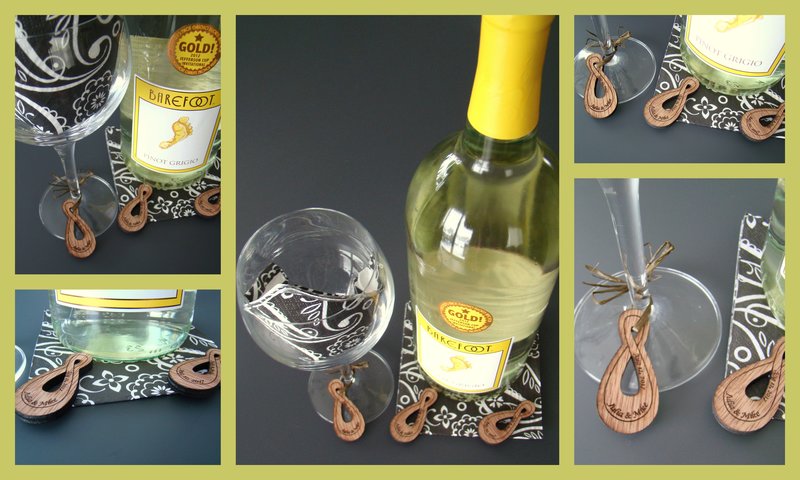 Non - Breakable, High Grade Silicone, FDA Approved, BPA Free, Microwave, dishwasher safe, and custom printed on either one or two sides, add your own personalized text, images, and they come in so many fun colors, pink, green, blue, orange, white, and purple.  The glasses are squishy, great for travel, great for weddings, beach parties, the perfect keepsake for your guests.  We engrave on the glass so it actually leaves an imprint, the engraving is a natural white etch permanently added to the glass.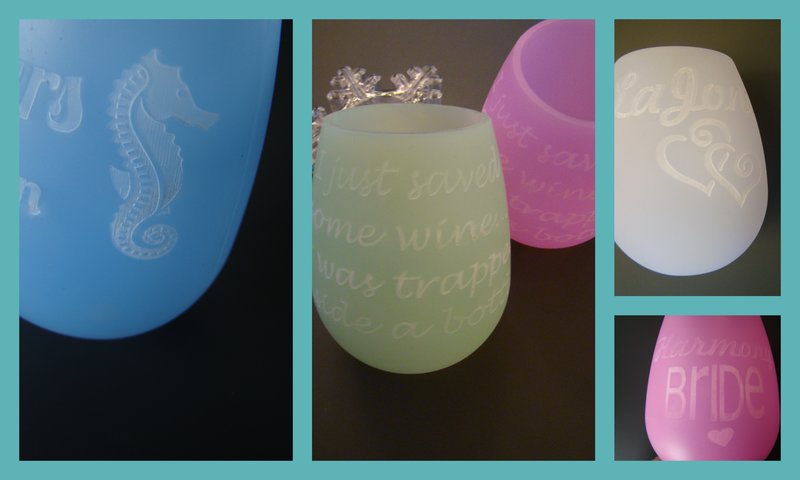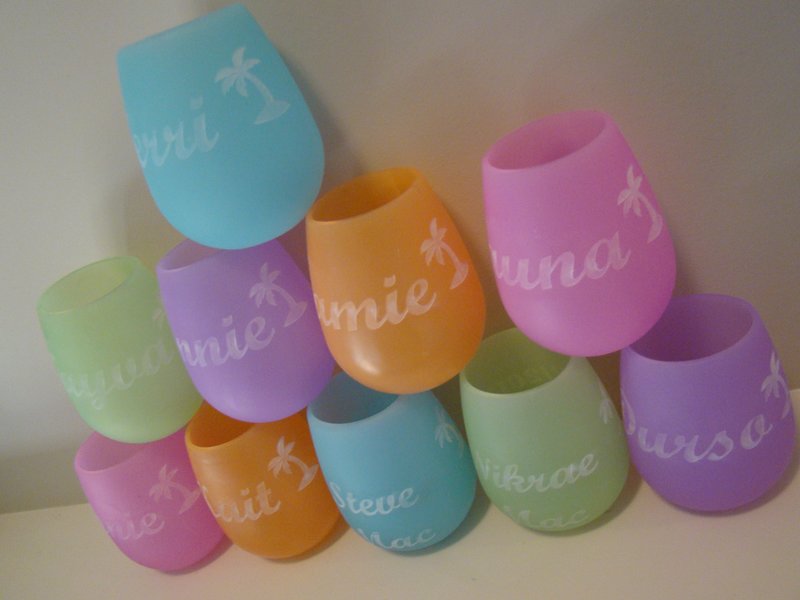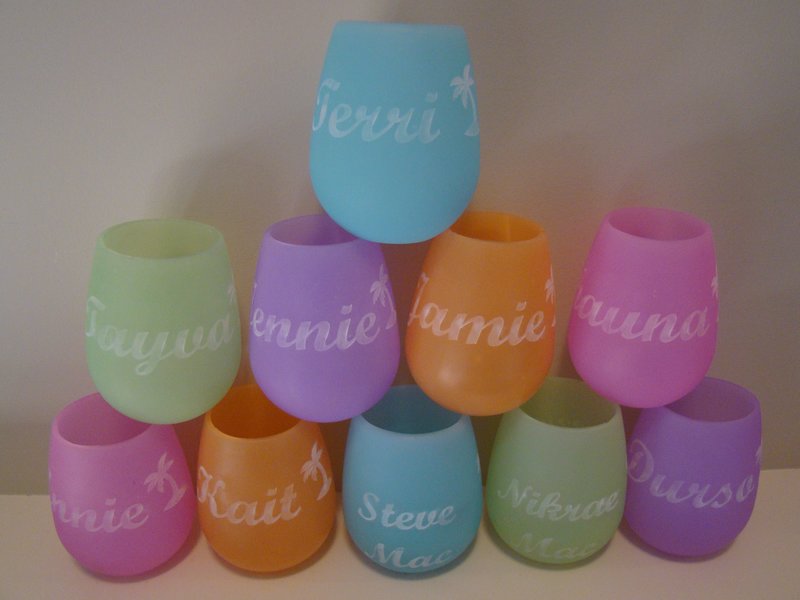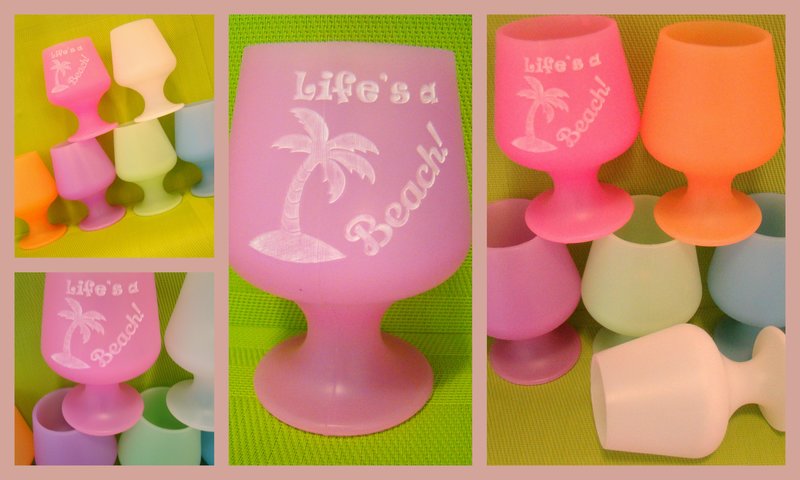 Over 30 fonts to select from your own personal message engraved onto the wood backing of the watch, watches are quality, genuine leather and bamboo eco-friendly wood.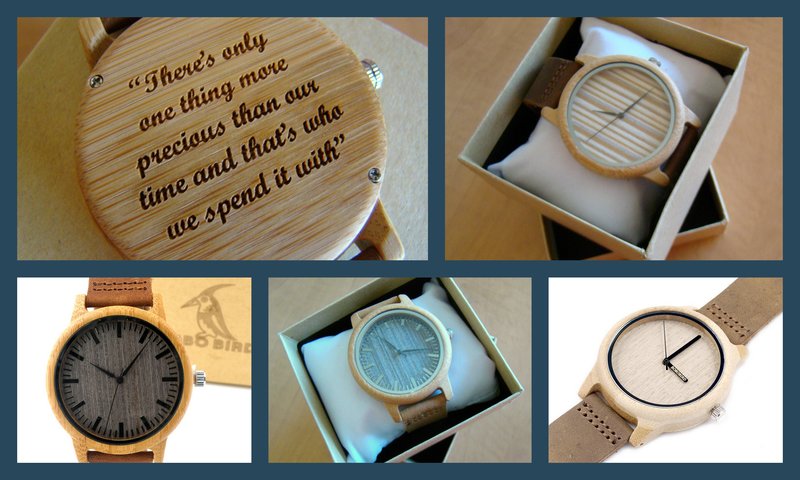 Great for many types of jobs that will not allow you to wear your metal wedding bands due to safety regulations in the workplace. The
silicone rings can be ordered either individually
, or as a
silicone wedding ring set
, we engrave your wedding date or custom details on the inside of the ring, and an eternity wedding symbol on the outside, many unique colors and sizes available.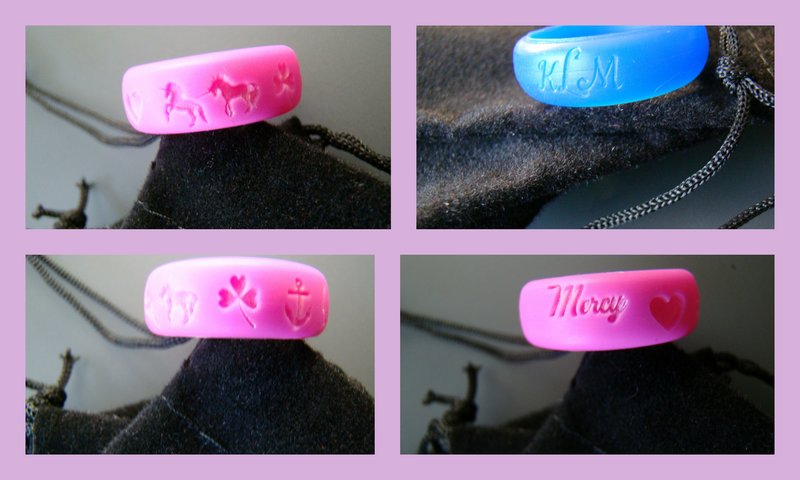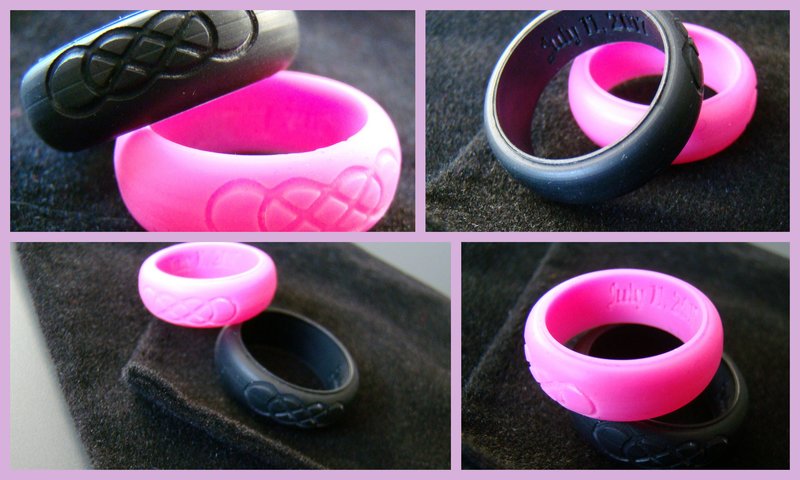 Do you enjoy the game of Catan?  Using solid Baltic Birch wood we have laser created an engraved wooden regular full size game board, this includes the boarder, the 3" hexes, the number circles, the ports, and the storage box, you can even add a 2 player expansion set to make the game larger.  
You can view the listing here: